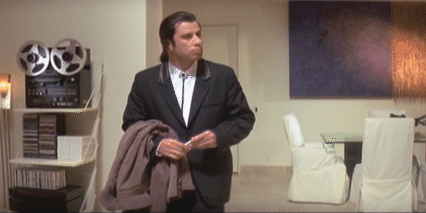 Oh hey… Its February…
Where did January go!? As usual, the first month of the year I'm perpetually asking "what day is it?". I jump straight into work, Winter Challenge, as it's being called this year. I picked up my new corporate vehicle November 29th, and since then (with Christmas vacation & the Rose Bowl travel) I have put 6,000+ miles on it already. Talk about a road warrior.
Most of that time was spent in Alabama and Mississippi over weekends. However, I'm pretty happy that my agents have fully embraced the ease of webinars for their clients (shoutout to my neighbor who banged on the wall while I was trying to give a webinar at 7pm on a Thursday, you neighbor, are a dick).
Anyway, January looked a lot like this; Sunday show, sales calls, Tuesday show, Wednesday show, travel, Sunday show, webinar x3, Saturday show, Sunday show, travel, webinar, Saturday show, Sunday show, webinar x2. Total events? 14. Plus an additional 2 events the first couple days of February.
I've been trying to give myself more of a work-life balance so I have peppered in a little fun, like a mid-week downtown drink at the Carousel bar.
I originally went to my favortie Irish Pub, Erin Rose, for a whiskey grilled cheese but sadly they're closed on Tuesdays….. so I had to enjoy a frozen irish coffee instead.
A Pat O'Brien's burger, abita beer, voodoo daiquiri (from Lafitte's) and everclear soaked cherries later, my buddy and I found 2 seats at Hotel Monteleone. The bar actually circles like a carousel! Its a new favorite. I also managed to fit in a last minute hair appointment. If you're in the area, ask for Amy Steele, she's amazing.
But the REAL fun happened Friday night. There's a dance troupe in New Orleans called the 610 Stompers; Ordinary men, extraordinary moves. An all guy group that is larger than life and just enjoys to the fullest. They put on events throughout the year, have danced their way through the Macy's Thanksgiving Day Parade, are a staple in Mardi Gras parades here in NOLA and just an all around good time.
One of my agents is putting together their cruise this year with hopes of converting it over to an all-inclusive property in the coming years so I was extended an invitation to come to the 7th Annual Debutante Ball "Stomper Mania VII". There were no debutantes….
Just hundreds of your closests friends all dressed like wrestlers. Not exactly the vision of a debutante ball…. I originally thought "She's the Man"…. waaaay off. So. Much. Spandex…. on out of shape men. That's a vision you'll never get out of your head.
Guests were asked to dress as their favorite wrestlers…. I, never being one to follow WWE outside of knowing who the Rock, John Cena and Hulk Hogan are, had NO idea what kind of outfit that meant. I got a lot of suggestions, the main one being "OMG! Go as Chyna!"…. who?!
OH… maybe I can find something that doesn't show as much skin, and doesn't look so much like a bondage suit… So I kept looking, jumped over to a costume shop's sale & researched the Divas a bit to came up with this:
Any reason to get crafty and I'm in! Wlamart bra & a million sparkleys later I figured, you really can't show up at a wrestling event without a Championship belt, so I of course made one for my agent to take home with her. It actually served as an awesome prop because while meeting the board members during the event with the band playing, they were able to have a visual point of reference of who this random girl is wandering around with one of their own "security" girls.
Cheesy? yes. But I'm always living the brand, visual recognition is key. Especially when there's an open bar and live music.
There was of course a costume contest. The winners were the "Thumb War" group. These kdis literally created costumes that looked like giant hands – their faces in the thumb. Get it?! Thumb Wrestlers!!!? Welcome to New Orleans…. shit gets real here with costuming.
It was quite the experience! A great way to spend a Friday night with a full weekend finally free. Santa brought me an Amazon Fire TV for Chrsitmas so I was able to move my smaller TV and Roku into my bedroom…. I don't really plan on uncurling all day.
I just wish I had the same bed companinon I had in Tuscaloosa! Then I'd be all set!
Mardi Gras season is in full swing here in New Orleans! Parades start on the 17th!!