Get your fork off my plate…

I like to say I operate between two modes – Hangry (When you are so hungry that your lack of food causes you to become angry, frustrated or both.) and OMG I'm so full. I also pay for convenience. Affordable convenience that is. My apartment rent has increased every year that I've gone in to sign a lease – here's year 3, but still about $1400 cheaper than living downtown. I asked why the rent kept increasing when security has dropped to no good response and some assbutt thief stole my very lovely, hand-made, fall wreath straight off my apartment door….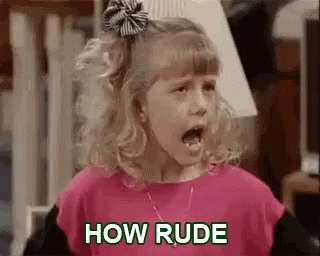 But I digress. City life has many modern conveniences – you don't always need a car, it's easy to find locals for shopping recommendations, and food delivery.
Here's the silver lining to always being hungry but too impatient to cook. There's PLENTY of take-out or delivery options in a city such as New Orleans. Sure, I could meal prep – and box up the same meal for 4 nights in a row, but by the 3rd night you start to get pretty sick of that same meal.
It was the angelic song of angels moment when I found out about NOLA Food Delivery
Basically how this website works is you plug in your neighborhood, and up pops a plethora of restaurant options that you can order from and HAVE SOMEONE ELSE PICK UP/DELIVER TO YOUR DOOR. hallelujah! Some days I get so productive being stuck at my computer that I realize around 7pm "oh… I haven't showered, or changed out of my pajamas, this probably isn't appropriate restaurant wear". Perks of working from home.
Yes there is usually an upcharge and a delivery fee and you can tip, so in essence, you're paying for your convenience when you could just put on pants and walk up to the restaurant itself. Sweats are comfier. So in my almost 2 years in this glorious city, I've frequented the website quite a bit. I've ordered 3 full Sunday brunch meals (for myself), countless Charcoal Burgers with fries and milkshake (warm burger, cold milkshake at delivery), and lots and lots of tacos.
The website added  a NEW option this year… NOLA BOOZE Delivery. Yes you read that correctly. Door to Door Alcohol service. Which 1. is a great thing because if you're hosting a party and run out, you don't have to leave (they offer booze, solo cups, ice, shot glasses, you name it!), 2. is a great thing because drunkards aren't driving out to get more booze, but 3. Pretty sad if you just order a 6-pack because you're too lazy to walk to the gas station or the walmart that's right around the corner. Don't worry, I haven't tried that service yet – my apartment's bar cart is well stocked….. it's the only thing that doesn't expire while I'm on the road.
So you can imagine my excitement after a year of hour-long or longer waits for food delivery (I know how that sounds… judge away) when I found out about Postmates. More options (PLUS FAST FOOD) and usually quicker delivery times.
It also has this REALLY great feature that pulls up a map to show you where exactly your delivery driver is and how long it will take them to get to your location. The downside to this service, is that the restaurant has the option to cancel your order if they're too busy or just don't want to fulfill it which kinda sucks and it's not available everywhere yet. Some work from home mom's JUUUUUUST outside big city limits could definitely benefit from this service I'm sure. One day…. One day.
The Third option I've found, I should have known about already because I use their other service all the time… UberEATS. I call for the ride share service like it's my second job. Seriously, it's so much easier than driving my own vehicle, finding and paying for parking, hoping somebody doesn't break into it or slash my tires (out of state license plates) and again… convenient. Also it's cheaper than a Taxi to the airport because there's no tipping.  Although they never can find my apartment complex's front door.
I haven't tried the service yet so I can't say anything about wait-times (I've heard from friends that it's a lot like NOLA food) and I can't say its available everywhere yet, but I have seen some restaurants with signs directing UberEats drivers where to pick up orders – so it's clearly being embraced!
My buddy in North Carolina also mentioned a service called DoorDash. But it hasn't made its way to New Orleans yet…. soon come.
The face of Delivery Food has changed my friends. No longer are you stuck with the decision between Chinese Food or Pizza for those late night hunger pangs.
Go forth and order gourmet delivery in your sweats!
#lazygirlhacks